A good custom made signs says a lot about your company. Often, the most potent way a profit-driven company attracts potential customers is through signs for business. The way a sign is made advertises more about the company to general public and prospective clients than any other types of advertisement. Apart from this, the sign a company chooses to project its image and market its goods may likely be a customer's first contact with the company.
Signs come in various forms and shapes. Custom made signage involves signs that are made from scratch to suit a specific customer or a company requirement. These types of signs are not part of pre-designed signage. Out door business signs are made according to the line of service or product being promoted. The customer has complete control over the appearance, shape, colors, design, and other materials that makes up the company's sign. Indeed, custom made signs can be a good advertising tool you should use for your business. These signs for business add a touch of uniqueness and personality that draws the attention of prospective customers and ultimately help increase profits. It is important you consider the benefits your business can get from custom made signs. Let take a glance at some of the benefits.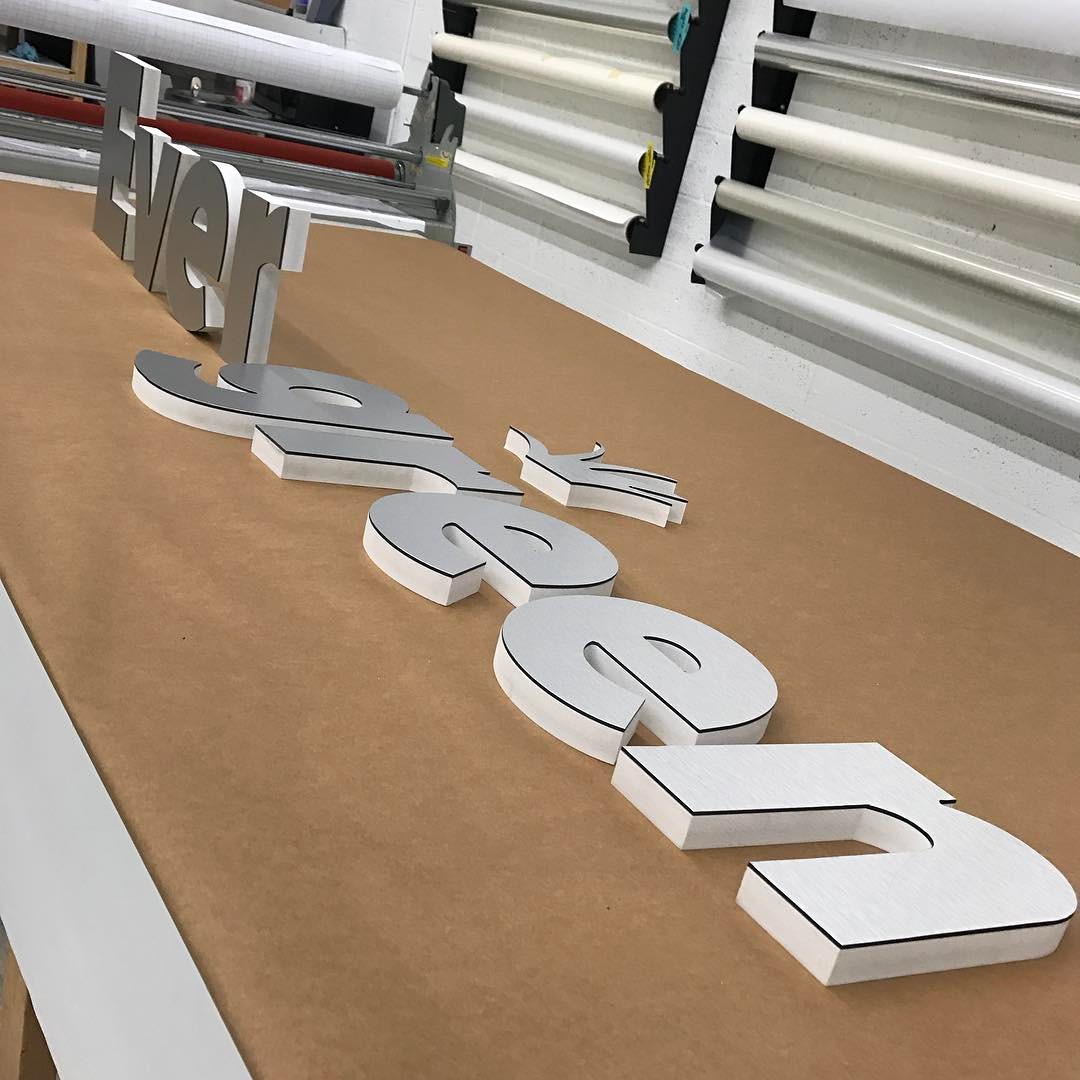 Variety of Choice
The great thing about customized signs is that you can promote your business in an expressive ways. This is made possible due to the fact that these custom signs come in a variety of shapes, styles, and sizes, which allows you to select a design that best suits the image of your company. The design, shape, colors and other features available can help you convey a compelling message to passerby and visitors to your company.
Flexibility
Customized out door business signs offer flexibility and give you freedom of choice. Irrespective of the type of business you own, you have the opportunity to design a sign that is attractive, fashionable, and can fulfill the needs of your business. Signs for business always make your company stand out among others and give you edge over your competitors.
Easily Noticeable
Out door business signs are easily noticeable to people. As a result, the signs provide an avenue for driving sales and increasing customer base. Besides, signs create a memorable impression which allows your customers to remember your advertising message in a way that they can easily recall it later and likely let other people know about your products and services.
Durable
A custom made sign is long lasting. This means that while your newspaper, magazine, television or even radio advertisement are long gone and forgotten, an out door business signs will continue to deliver your advertisement message to the general public every day. The signages are made to last long. In addition, the signs can withstand extreme weather conditions for ages.  So, it is a wise decision to invest in this type of advertising.
The above are just few of the many benefits your business can derive from customized business signs. It is important to consider this mode of advertising and business promotion. Customization provides you many options compared to pre- made business signs. So, take advantage of this opportunity to move your advertising to an entirely new level. Prices may vary, but you will easily be able to create an affordable sign to suit your budget. We also offer commercial signs, full color signs, campaign signs, ADA signs, braille signs, real estate signs, retail signs, political sign and more. To get the best custom made business signs, you will need a capable professional hand like Binick Imaging – Miami based company that offers large format printing and signage. With latest technology and skillful teams, we are ready to turn your wish into reality. Contact us
"Binick Imaging has been a key vendor providing many services for our rapidly growing business. We are very happy with their high quality banners, contour cut vinyls and large format printing, including our giant Grand Opening banner on the historic Miami Herald building."
Deco Bike
"Binick Imaging has been an excellent source in supplying our company with a wide variety of signs at our retail center in Coral Gables, FL. Their quality and turn-around time has earned my business for many years to come. "
Talisman Companies
"Binick Imaging has a team of professional's that has made the process easy from beginning to end. They were responsible for our display's in over 20 branches across Dade & Broward County. We are extremely happy with their services."
Sabadell Bank
"When it comes to quick turnaround and exceptional quality we look no further, Binick Imaging is our #1 choice for grand format printing needs. They always meet our deadlines and offer the best customer service in the business."
Panama Jack