SERVICES / LARGE FORMAT PRINTING
Binick Imaging: Pioneers in Large Format Printing in Miami
Diving deep into the world of Binick Imaging introduces you to a space dedicated to excellence in the printing arena. Our establishment stands tall in Miami, not just as an icon of unrivaled expertise in large format printing but also as a testament to our finesse in the equally intricate field of wide format printing. When you choose Binick, you are not merely opting for a service provider; you are aligning with a brand that embodies the pinnacle of printing craftsmanship.
Unveiling the Binick Spectacle
Every project we undertake is a journey from imagination to tangible artistry. We're not just in the business of printing; we're in the craft of realizing dreams. Whether your need is for a grand mural that tells a story or a business banner that resonates with vibrancy and energy, we have the arsenal to make it happen. Our vast printing capabilities encompass a spectrum of materials ranging from adhesive media, soft fabrics, to even specialized canvases like backlit media. Each medium becomes a canvas where we merge color, texture, and design into visual symphonies.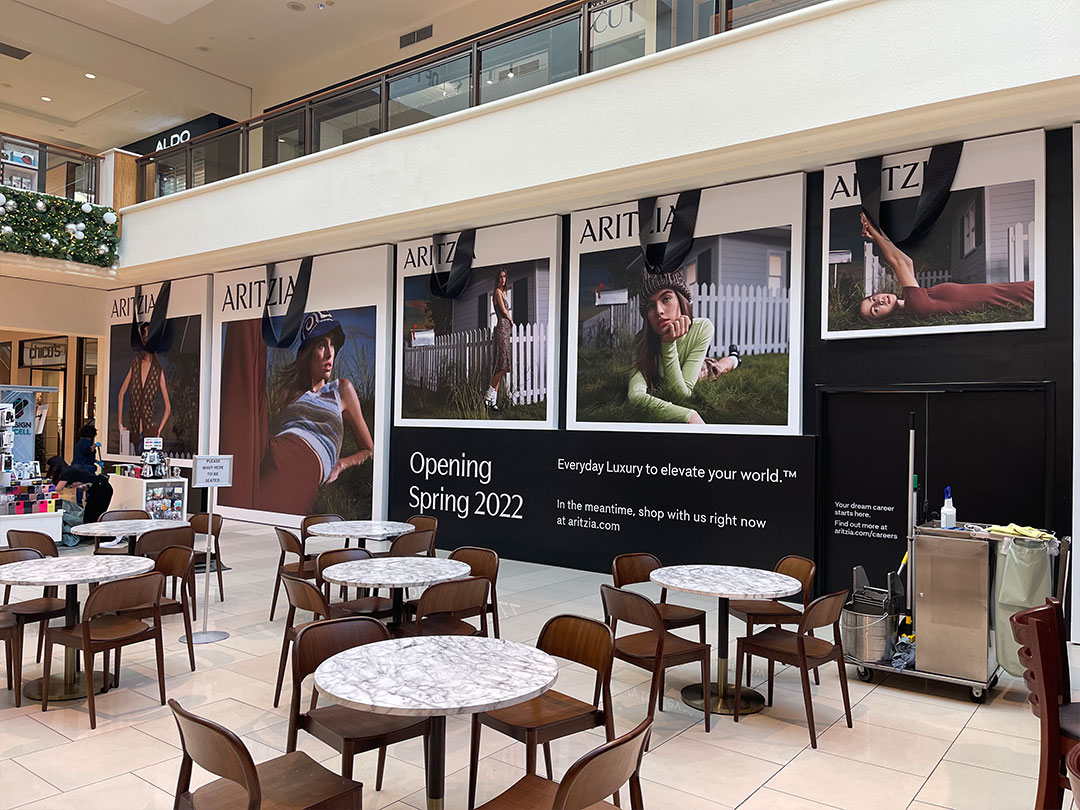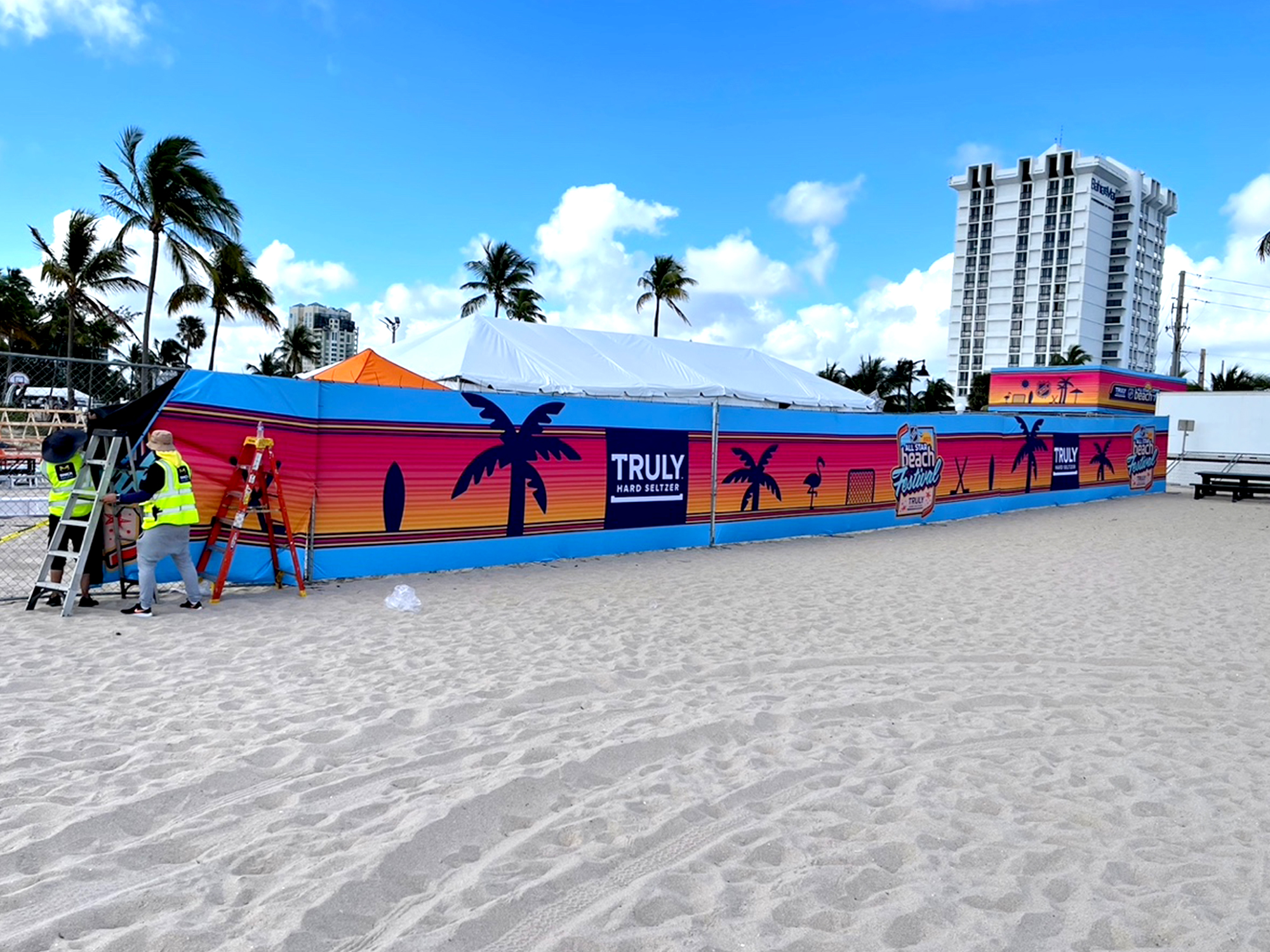 Unparalleled Quality
Quality isn't just a buzzword at Binick Imaging; it's a promise, a commitment. Our advanced HP Latex printers stand as guardians of this commitment. These technological masterpieces enable us to produce prints that are not only visually arresting but also resilient. Whether they grace an indoor gallery or face the external elements outdoors, our prints retain their splendor, resisting the typical vulnerabilities like scratching or weather-induced damage.
Swift Deliveries with No Compromise
The dynamism of today's world means that while quality remains paramount, time is always of the essence. Our response to this challenge is a meticulously optimized production system. This system, while ensuring rapid turnarounds, never sacrifices the sanctity of our quality ethos. Even the most urgent of requests is processed with a precision and dedication that reflects our brand's unwavering commitment to excellence.
A Beacon of Sustainability
As we chart our course in the realm of wide format printing Miami, sustainability is our guiding star. Our allegiance to HP Latex printing technology isn't just about ensuring unparalleled print quality. It's a larger commitment to a future that prioritizes the environment. Every material we select, every technique we employ, every machine that hums to life in our facility, does so with a profound respect for sustainability.
A Seal of Trust - Our Certifications
Our mission at Binick Imaging transcends the act of creating stunning prints. We strive to be harbingers of positive change in our industry. Our UL GREENGUARD GOLD Certification stands as a proud testament to this vision. This emblem of trust reiterates our promise to our customers and their environments. Every ink formulation we choose, every substrate we print on, and the combined applications we create are anchored in our commitment to fostering healthier, more vibrant living spaces.
Reach Out to Binick Imaging
For those on a quest for the pinnacle in large format printing or wide format printing, Binick Imaging beckons as Miami's trusted partner. Every assignment, irrespective of its scale, is more than a job to us—it's a mission, a shared dream. A dream we nurture, craft, and bring to luminous life.
Connect with us today, and let's weave tales of magnificence, pixel by pixel, hue by hue, together.
Customized Solutions for Every Client
Recognizing that no two clients or projects are alike, we pride ourselves on offering bespoke printing solutions tailored to each unique requirement. From small-scale businesses to massive enterprises, from personal projects to grand commercial endeavors, our team works hand-in-hand with clients to understand their vision, offering insights and tweaks that ensure the final product is nothing short of perfection.
A Legacy of Excellence in Service
For years, Binick Imaging has been more than just a service provider; we've been partners in our clients' success stories. With a legacy built on trust, reliability, and an unwavering commitment to excellence, we've become a household name in Miami's printing ecosystem. Our client testimonials and enduring relationships stand as testaments to our unmatched service quality.
Innovative Techniques Meets Traditional Values
While we leverage the latest in printing technology, our foundation is built on traditional business values: honesty, integrity, and dedication. We are constantly evolving, adopting innovative techniques and tools, but our core principles remain unaltered. This blend of innovation and tradition sets us apart, making us the preferred choice for countless clients.
Miami's Preferred Destination for Large Format Printing
At the heart of our acclaim in the domain of large format printing Miami is our ethos that understands and appreciates the unique narrative behind every project. We are not just printers; we are collaborators, consultants, and co-creators. Our approach is deeply consultative, ensuring that what emerges from our facilities isn't merely a printed product. It's a work of art, a manifestation of a vision, a story waiting to be told.
Comprehensive Services to Elevate Your Brand
Beyond our acclaimed expertise in large format printing and wide format printing, Binick Imaging is proud to offer an expansive range of specialized services tailored to diverse branding and advertising needs. For businesses seeking an impactful way to delineate their presence, our barricade graphics provide a vivid yet professional demarcation. Our double-sided banners ensure your message is communicated effectively from every angle, while our meticulously designed step & repeats offer an impeccable backdrop, be it for red carpet events, press releases, or photo ops. For businesses yearning to create a lasting impression, our wall murals transform any space into a vibrant canvas of storytelling, and our window graphics captivate passerby attention, turning casual glances into intrigued gazes.
Transforming Spaces and Vehicles into Brand Ambassadors
Our service repertoire also includes fleet wraps, which not only safeguard your vehicles but turn them into mobile brand ambassadors, broadcasting your message wherever they go. For sports aficionados and event managers, our stadium graphics and event graphics work wonders in magnifying the ambiance manifold. Dive deeper, and you'll find our expertise in SEG (Silicone Edge Graphics) and dye sublimation, ensuring your brand remains at the forefront of modern presentation techniques. Furthermore, our trade show displays are crafted to be both functional and aesthetically unparalleled, ensuring you always stand out in a crowd. Finally, to add a touch of elegance to interior spaces, our wall coverings combine artistry and durability, making every wall a testament to aesthetic brilliance.
With this comprehensive suite of services, Binick Imaging in Miami stands as a one-stop solution for all your branding and advertising needs.