In the age where personalizing everything has become more of a tradition, home décor and wall covering ideas to create a stunning room are endless. No other product offers design, color and coverage that suit your need and taste as fabric wall covers do.
Commonly called wall coverings, they feature a wide assortment of patterns, color schemes and borders which add character to a dull room. The most common are fabric wallcoverings and vinyl wallcoverings. Using fabric to cover the walls gives them elegance, texture and new dimension. Walls are an essential aspect of any room and blank walls offer themselves as a canvas to you which you can adorn with a touch of your own personality.
Apart from the fact that you could choose from numerous wall covering ideas to reflect your own flair and style, wall coverings also play an important role in adding design and detail to a room that lacks any architectural features. It adds detail to the surroundings where none was present before. A wall with wall covering panels creates a stunning decorative element to a simple room adding more warmth to it.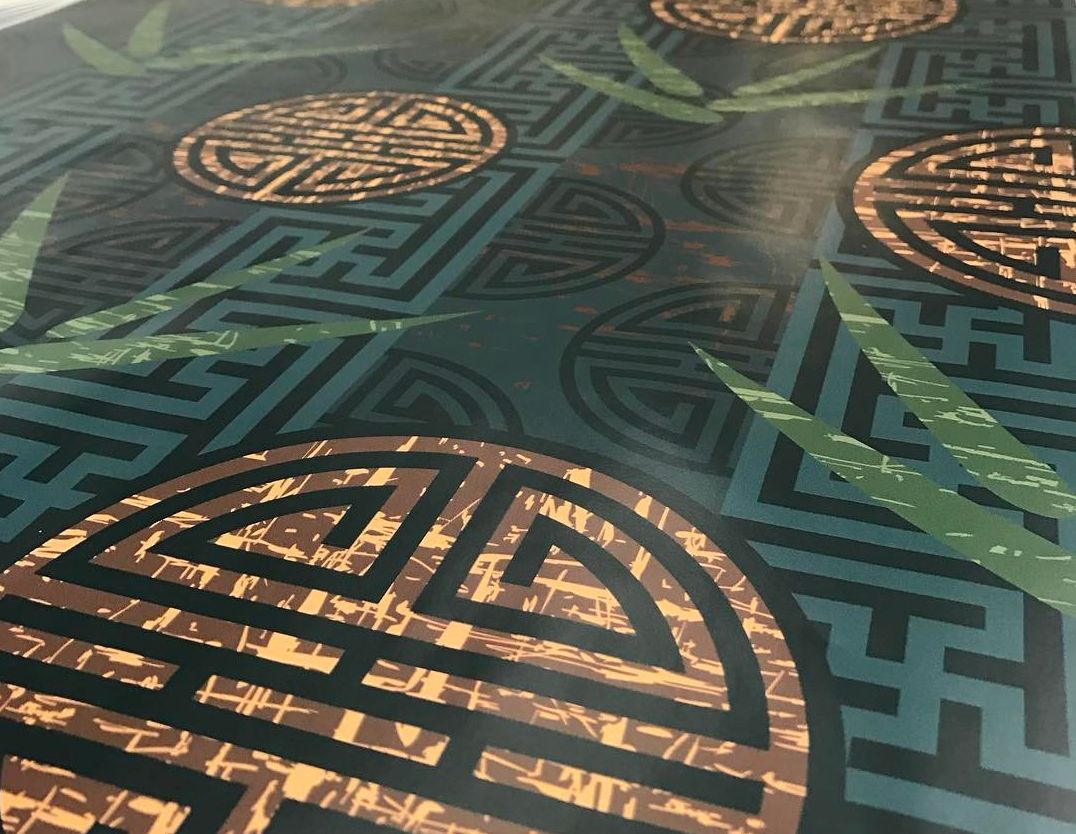 Visual Appearance
Wall coverings enhance, add and change the visual appearance of any room in many ways. Wallcoverings are easily cleaned using warm water, soap and gentle sponging. Especially a full home with wallcoverings requires cleaning to retain its look.
Economical Resource
Wall covering panels are artistic and economical too. Wallcoverings are extremely durable and last five times longer than paint.
Durable
Fabric wall covers retain their original beauty and character for 15-25 years and sometimes even more whereas painted walls need regular maintenance and need to be repainted every three years to maintain their appearance.
Fabric wall covers can change or enhance the visual appeal of any room and the possibilities of using wallcoverings are many. Wall coverings can be anything from strips, flowers, abstract shapes, Victorian and the list goes on. Wall coverings make the room more cozy and comfortable giving it a warm and inviting look. Even if you are not a professional interior designer, you yourself can make a strong décor statement from classy to contemporary to eclectic or country softening the edges of the room. Any fabric wall cover that you may choose shall give away its texture and vitality to the walls depending upon its type.
"Binick Imaging has been a key vendor providing many services for our rapidly growing business. We are very happy with their high quality banners, contour cut vinyls and large format printing, including our giant Grand Opening banner on the historic Miami Herald building."
Deco Bike
"Binick Imaging has been an excellent source in supplying our company with a wide variety of signs at our retail center in Coral Gables, FL. Their quality and turn-around time has earned my business for many years to come. "
Talisman Companies
"Binick Imaging has a team of professional's that has made the process easy from beginning to end. They were responsible for our display's in over 20 branches across Dade & Broward County. We are extremely happy with their services."
Sabadell Bank
"When it comes to quick turnaround and exceptional quality we look no further, Binick Imaging is our #1 choice for grand format printing needs. They always meet our deadlines and offer the best customer service in the business."
Panama Jack