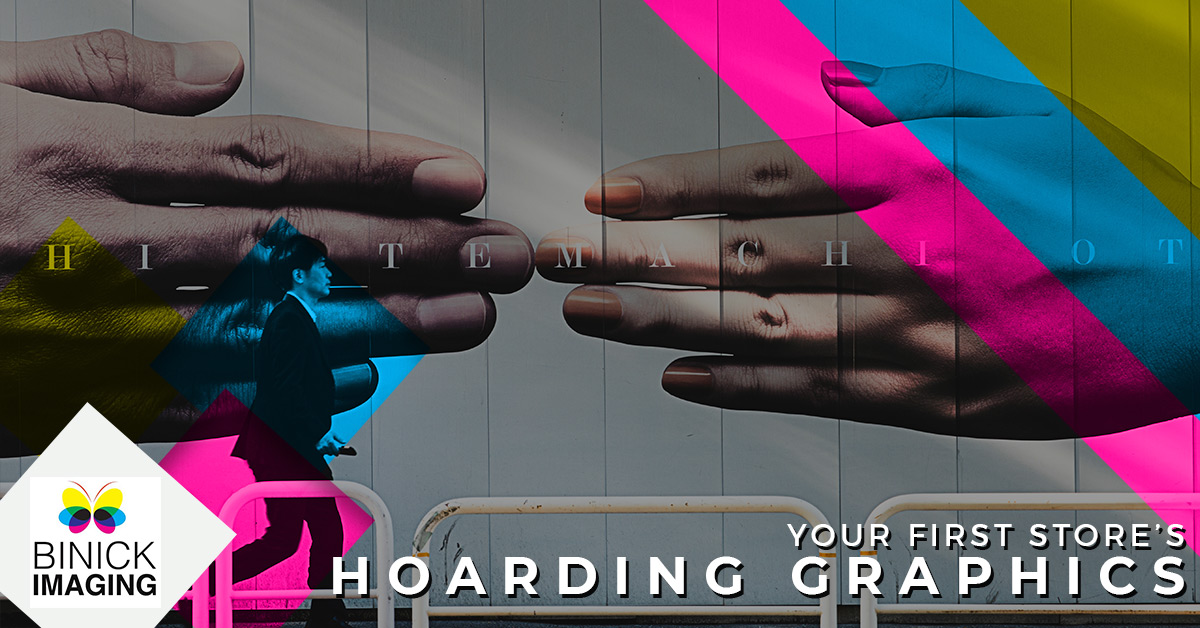 Your First Store's Hoarding Graphics
As an entrepreneur, it's very exciting to see your business idea come to fruition. If you've developed a product or service that you know people will love, then one of your goals is to find a prime storefront location where you can sell this product or service. If you're fortunate enough to find a location in a busy shopping mall, then your chances of success can multiply exponentially.
At Binick Imaging in Miami, we can create the perfect hoarding graphics for your first store. With barricade signs and other placards, you can let people know what's going on, and when you'll be open for business!
What Should Your Signs Say?
When you work with us, you can rest assured that we'll help you come up with the perfect design for your barricade graphics. However, you may want your signs to have a specific message on it that will entice people to stop by once your store is open. It can be as simple as putting your business name or logo and adding "Coming Soon…" or you may want something a bit more intriguing. You can make a statement about your business or what you plan to sell, encapsulating the essence of your company in a few words. Hopefully you have a marketing plan that includes this type of thing, but if not, we'll gladly help you come up with a suitable message.
How Many Signs Do You Need?
Since we specialize in large-format printing, it won't be difficult for us to print one or two large signs for your new store. Before you contact us, make sure you have a good idea of how many signs you need, and approximately what size they will need to be. We'll gladly come to your storefront and take measurements so that each sign is exactly as tall and as wide as it needs to be.
Consider Every Dimension
While a storefront hoarding graphic can be tall and wide, it's important not to forget about the sign's depth. If you need to build the barricade away from the wall, then we can design something that has graphics on both the front and the sides. Your business name, logo, and unique message will be visible from all angles as people walk by, and you won't have to worry about someone getting a peek behind the scenes at what's going on.
If you're planning to open your first store in a mall, then contact Binick in Miami today to learn how we can create your new hoarding graphics. We can work with any scale, and we'll take care of the design, printing, and installation of your new signs. If you have questions during the process, or you want to change something such as the size of the logo or what the message says, then we'll be happy to help. Take a look at our Barricade Graphics page to get an idea of what we can do for you, and when you're ready to get started, we'll be ready to design the perfect graphics for your new store.
We look forward to meeting you!