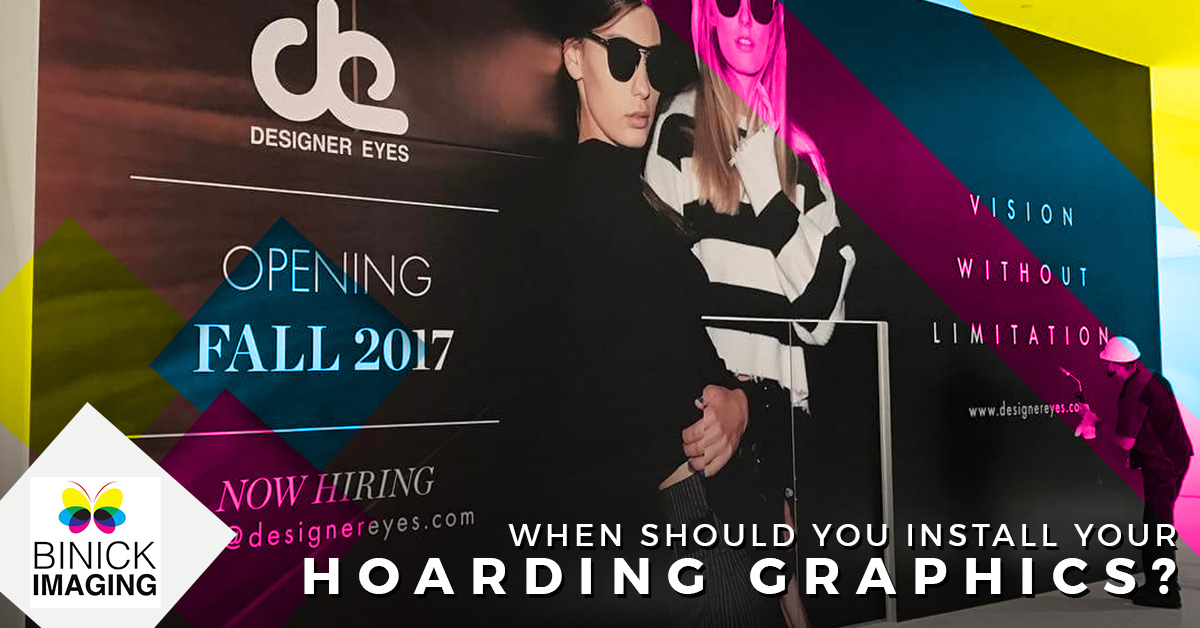 When Should You Install Your Hoarding Graphics?
When you're building a new store in a shopping mall, you already have enough on your plate, such as what the store's layout will be, how the stockroom will be arranged, and when your opening date will be. The signs and graphics for your storefront may be the last thing on your mind, but it's important to remember that these displays will create that integral first impression in a customer's mind. At Binick Imaging in Miami, we can help you create the perfect barricade and hoarding graphics, and we can help you decide when the best time is to install them.
Your Construction Timeline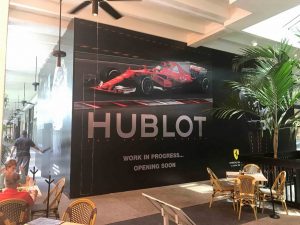 Depending on the size of your new store, and when you begin construction, you may need hoarding signs very early in the process. You may be building in phases, and your barricades will keep the store shielded from passers-by, as well as keep the mall management happy as you contain the construction behind the barricades. If the build-out takes longer than anticipated, then you'll be able to leave the signs up longer, perhaps with some updates as to when the store will open to the public.
Adding Short-Term Graphics
If you're part of a franchise, then you may have to undergo some impromptu changes that cause you to close the store for a week or two. Instead of putting up blank or makeshift barriers, you can have short-term graphics installed that maintain the look and feel of your store. It can be a great way to keep your branding in front of people's eyes as you make changes to better fit with your parent company's vision.
Keeping Your Graphics on Hand
Many mall store owners have been in business for several years, and they've seen all types of changes during that time. They've seen updated logos, new store layouts, and much more. When it comes to your barricade graphics, we can keep your files on hand, so that should you need to put up the barriers to make changes, your signage can be installed in a quick and timely manner. Since each graphic is a vinyl wrap that is attached to a solid wall, they're easy to take down, roll up, and put into storage. If you'd like, you can even keep them in your storeroom so they're easily accessible should you need them in the future.
If you're interested in learning more about barricade graphics and hoarding signs, then please contact our professional team today. At Binick, we're always ready to help a new customer find the options they need to create the perfect branding, even if that's while their new store is being built.
You can contact us by using the button below, or you call us at (786) 420-2067. We're here Monday through Friday to take your call, and if we don't answer, we'll get back to you as soon as we can. We want you to have the best experience when it comes to designing and installing your new graphics.
We look forward to hearing from you!